Topcon Technology Roadshow
Warrenton
October 30, 2018
and
October 31, 2018
Lord Fairfax Community College
6480 College St
Warrenton, VA 20187
GPS = 38°40'55.4"N,77°46'55.4"W
Driving Directions
Show Information
Tuesday, October 30th

9:00am Showcase Opens

9:00am - 3:00pm GPS and Survey Instrument Demos

12:00pm - 1:00pm Lunch

3:00pm Showcase Closes



Wednesday, October 31st

9:00am Showcase Opens

9:00am - 3:00pm GPS and Survey Instrument Demos

12:00pm - 1:00pm Lunch

3:00pm Showcase Closes
A special thanks to our host dealer, Caron East.
And special thanks to our co-host, Lord Fairfax Community College.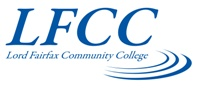 Come see industry-changing technology
Our 53-foot traveling truck is packed up and headed your way full of the industry's latest and most innovative technology. Live demonstrations of UAVs and the Elite Survey suite. Plus, the truck's theater and showcase room provide all the benefits of a trade show and user conference rolled up into one.
Get a hands-on look at positioning and measurement solutions that can improve your workflow and maximize your productivity.
Learn More About
Enterprise Solutions
GNSS & Robotics
The Elite Survey Suite

BIM & 3D Layout
Imaging & Mapping
Hybrid Solutions

Field Computers with Magnet Field Software
GNSS Network Rover Solutions
Field to Finish Office Software Solutions
Roadshow Event Schedule Overview
All Day
Live
Demos
Lunch Provided
Tuesday
All Day
Live
Demos
Lunch Provided
Wednesday